Women Expo
Rockstar provided an opportunity for women attending the Saverah women expo the business mentoring clinic throughout the two days at the Intercontinental. An opportunity to have free 1-to-1 business mentoring to help you build a Rockstar business and take your business to the next level. Attendees received advice from the best in the business like Jonathan Pfahl, Sharon Calix, and Yvonne Bignall. The event was aimed to help empower women entrepreneurs in starting their business and head in the right direction in the future.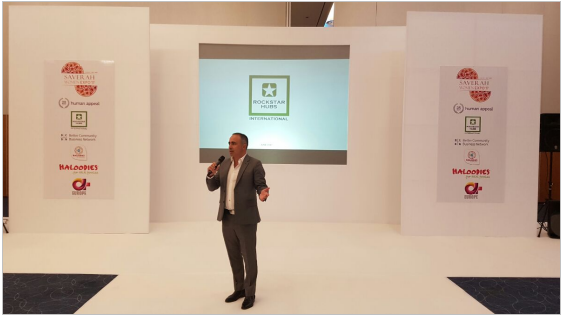 Business & Investing Mastery
A two days event at the Millennium Gloucester Hotel providing audience with advice on how you can start a business or grow an existing business the smart way. Attendees learned how to earn more profit in investing/ starting in businesses while spent less time working. They also learned about property business and forex market opportunities and1 or 2 new techniques that could hugely   improve business or investing results. Rockstar helps audience set their goals toward a life that get your money working for you rather than you working for money.